El Dorado Ranch Rentals
OFICIAL SITE FOR RESERVATIONS
Discover the widest variety of accommodations available including rental homes, condos, hotel rooms and more. We also have the best priced travel packages so you will certainly want to read more if you are interested in visiting the area. This site has an abundance of information, photographs that will practically bring you into the Baja and El Dorado Ranch. "NOW YOU CAN BOOK ONLINE" or call and ask for Moises, Marvin or Aldo.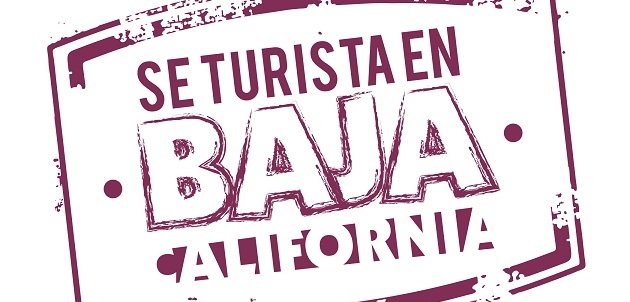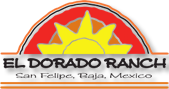 El Dorado Ranch Rentals
Condos & Homes Rentals in
San Felipe, Baja Mexico
Check out our May to Aug y 2019 10% OFF prices from March 01st, 2019 until August 31st, 2019.
---
:: Casa Hyatt ::

Price Starts

: $113.45USD per Night



Casa Hyatt




Unit Location:
El Dorado Ranch

| | | |
| --- | --- | --- |
| Bedrooms: | 3.00 | |
| Bathrooms: | 2.00 | |
| TV/Sat: | No | |
| A/C: | Yes | |
| Washer/Dryer: | No | |

Unit Type:
Home
Max Occupancy:
10.00
Unit Information.
Nice 3 bedroom, 2 bath completely furnished house localted in the mountain side of El Dorado Ranch
:: Peterson Fiesta ::

Price Starts

: $128.57USD per Night



Peterson Fiesta




Unit Location:
El Dorado Ranch

| | | |
| --- | --- | --- |
| Bedrooms: | 3.00 | |
| Bathrooms: | 2.00 | |
| TV/Sat: | Yes | |
| A/C: | Yes | |
| Washer/Dryer: | No | |

Unit Type:
Home
Max Occupancy:
8.00
Unit Information.
A Beautiful 3 bedroom, 2 bath completely furnished house localted in the mountain side of El Dorado Ranch
:: Casa Amani ::

Price Starts

: $75.63USD per Night



Casa Amani




Unit Location:
El Dorado Ranch

| | | |
| --- | --- | --- |
| Bedrooms: | 2.00 | |
| Bathrooms: | 2.00 | |
| TV/Sat: | Yes | |
| A/C: | Yes | |
| Washer/Dryer: | Yes | |

Unit Type:
Home
Max Occupancy:
6.00
Unit Information.
A Very Nice 2 bedroom, 2 bath completely furnished house localted in the mountain side of El Dorado Ranch
:: Casa Anozira ::

Price Starts

: $83.19USD per Night



Casa Anozira




Unit Location:
El Dorado Ranch

| | | |
| --- | --- | --- |
| Bedrooms: | 2.00 | |
| Bathrooms: | 2.00 | |
| TV/Sat: | Yes | |
| A/C: | Yes | |
| Washer/Dryer: | No | |

Unit Type:
Home
Max Occupancy:
6.00
Unit Information.
A Very Nice 2 bedroom, 2 bath completely furnished house localted in the mountain side of El Dorado Ranch
:: Casa Blaylock ::

Price Starts

: $113.45USD per Night



Casa Blaylock




Unit Location:
El Dorado Ranch

| | | |
| --- | --- | --- |
| Bedrooms: | 3.00 | |
| Bathrooms: | 2.00 | |
| TV/Sat: | Yes | |
| A/C: | Yes | |
| Washer/Dryer: | Yes | |

Unit Type:
Home
Max Occupancy:
8.00
Unit Information.
A Very Nice 3 bedroom, 2 bath completely furnished house localted in the mountain side of El Dorado Ranch
:: Casa Mazzola ::

Price Starts

: $83.19USD per Night



Casa Mazzola




Unit Location:
El Dorado Ranch

| | | |
| --- | --- | --- |
| Bedrooms: | 2.00 | |
| Bathrooms: | 2.00 | |
| TV/Sat: | Yes | |
| A/C: | Yes | |
| Washer/Dryer: | Yes | |

Unit Type:
Home
Max Occupancy:
6.00
Unit Information.
A Very Nice 2 bedroom, 2 bath completely furnished house localted in the mountain side of El Dorado Ranch
:: Casa Quixote ::

Price Starts

: $83.19USD per Night



Casa Quixote




Unit Location:
El Dorado Ranch

| | | |
| --- | --- | --- |
| Bedrooms: | 2.00 | |
| Bathrooms: | 2.00 | |
| TV/Sat: | Yes | |
| A/C: | Yes | |
| Washer/Dryer: | No | |

Unit Type:
Home
Max Occupancy:
6.00
Unit Information.
A Very Nice 2 bedroom, 2 bath completely furnished house located in the mountain side of El Dorado Ranch
:: Chez Millros ::

Price Starts

: $83.19USD per Night



Chez Millros




Unit Location:
El Dorado Ranch

| | | |
| --- | --- | --- |
| Bedrooms: | 2.00 | |
| Bathrooms: | 2.00 | |
| TV/Sat: | Yes | |
| A/C: | Yes | |
| Washer/Dryer: | No | |

Unit Type:
Home
Max Occupancy:
6.00
Unit Information.
A Very Nice 2 bedroom, 2 bath completely furnished house localted in the mountain side of El Dorado Ranch
:: Hacienda Palos Verdes ::

Price Starts

: $68.07USD per Night



Hacienda Palos Verdes




Unit Location:
El Dorado Ranch

| | | |
| --- | --- | --- |
| Bedrooms: | 2.00 | |
| Bathrooms: | 2.00 | |
| TV/Sat: | Yes | |
| A/C: | Yes | |
| Washer/Dryer: | No | |

Unit Type:
Home
Max Occupancy:
6.00
Unit Information.
A Very Nice 2 bedroom, 2 bath completely furnished house localted in the mountain side of El Dorado Ranch
:: Musica ::

Price Starts

: $83.19USD per Night



Musica




Unit Location:
El Dorado Ranch

| | | |
| --- | --- | --- |
| Bedrooms: | 2.00 | |
| Bathrooms: | 2.00 | |
| TV/Sat: | Yes | |
| A/C: | Yes | |
| Washer/Dryer: | No | |

Unit Type:
Home
Max Occupancy:
6.00
Unit Information.
A Very Nice 2 bedroom, 2 bath completely furnished house localted in the mountain side of El Dorado Ranch
:: Tillys Outpost ::

Price Starts

: $83.19USD per Night



Tillys Outpost




Unit Location:
El Dorado Ranch

| | | |
| --- | --- | --- |
| Bedrooms: | 2.00 | |
| Bathrooms: | 2.00 | |
| TV/Sat: | Yes | |
| A/C: | Yes | |
| Washer/Dryer: | No | |

Unit Type:
Home
Max Occupancy:
6.00
Unit Information.
A Very Nice 2 bedroom, 2 bath completely furnished house localted in the mountain side of El Dorado Ranch
:: Casa Varner ::

Price Starts

: $83.19USD per Night



Casa Varner




Unit Location:
El Dorado Ranch

| | | |
| --- | --- | --- |
| Bedrooms: | 2.00 | |
| Bathrooms: | 2.00 | |
| TV/Sat: | Yes | |
| A/C: | Yes | |
| Washer/Dryer: | No | |

Unit Type:
Home
Max Occupancy:
6.00
Unit Information.
A Very Nice 2 bedroom, 2 bath completely furnished house localted in the mountain side of El Dorado Ranch WIFI
:: Villa del Sol ::

Price Starts

: $68.07USD per Night



Villa del Sol




Unit Location:
El Dorado Ranch

| | | |
| --- | --- | --- |
| Bedrooms: | 2.00 | |
| Bathrooms: | 2.00 | |
| TV/Sat: | Yes | |
| A/C: | Yes | |
| Washer/Dryer: | No | |

Unit Type:
Home
Max Occupancy:
6.00
Unit Information.
A Very Nice 2 bedroom, 2 bath completely furnished house localted in the mountain side of El Dorado Ranch
:: Vista del Sol ::

Price Starts

: $83.19USD per Night



Vista del Sol




Unit Location:
El Dorado Ranch

| | | |
| --- | --- | --- |
| Bedrooms: | 2.00 | |
| Bathrooms: | 2.00 | |
| TV/Sat: | No | |
| A/C: | Yes | |
| Washer/Dryer: | No | |

Unit Type:
Home
Max Occupancy:
4.00
Unit Information.
A Very Nice 2 bedroom, 2 bath completely furnished house localted in the mountain side of El Dorado Ranch
:: Casa Blanca ::

Price Starts

: $60.50USD per Night



Casa Blanca




Unit Location:
El Dorado Ranch

| | | |
| --- | --- | --- |
| Bedrooms: | 1.00 | |
| Bathrooms: | 2.00 | |
| TV/Sat: | Yes | |
| A/C: | Yes | |
| Washer/Dryer: | No | |

Unit Type:
Home
Max Occupancy:
3.00
Unit Information.
A Very Nice 1 bedroom, 2 bath completely furnished house localted in the mountain side of El Dorado Ranch